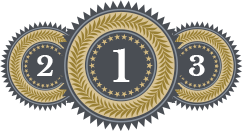 Is Bankruptcy the Right Choice?
Filing bankruptcy can discharge your debts, stop/delay a foreclosure on a home, or set-up realistic payment plans to pay off your debt.

Bankruptcy Attorney David S. Shevitz
David S. Shevitz is an experienced bankruptcy attorney. His practice focuses on business reorganizations, individual debtor representation, and creditor representation in bankruptcy proceedings and related business litigation matters.
Between 2011 and 2015, David was an associate attorney at a boutique bankruptcy firm where he represented individuals and businesses in Chapters 7, 11 and 13 as well related business litigation matters.
During law school, David served as a legal intern for the Honorable Sheri Bluebond, US Bankruptcy Court for the Central District of California and served as an intern for the Office of the United States Trustee's Santa Ana Division.
Mr. Shevitz has also served as staff writer and research editor of the Loyola of Los Angeles Entertainment Law Review.
– Practice Areas 
Los Angeles Consumer and Small Business Bankruptcy
Chapter 11 Reorganization
Debt Restructure and Negotiation
Business Agreements & Leases

– Education
Loyola Law School, Los Angeles, California (J.D.)
University of California, Los Angeles (Bachelor of Arts with a Major in Political Science and minor in Public Affairs)
– Memberships & Bar Admissions
California Bar
US District Court, Nothern District of California
US District Court, Central District of California
US District Court, Southern District of California
US District Court, Eastern District of California
Central District Consumer Bankruptcy Attorney Association (CDCBAA) Board Member
American Bankruptcy Institute (ABI)
Board Member of the James T. King Bankruptcy Inn of Court

Publications
Does Current Antitrust Regulation Provide Free Parking for eBay and PayPal in The Monopoly Game of Online Auction Sites and Person-To-Person Online Payment Systems? 30 Loy. L.A. Ent. L. Rev. 175 (2009)
Published Decisions
In re Hudson, No. CC-13-1264-BaPaKu (9th Cir. B.A.P. Jan. 14, 2014)
Speaking Engagements
Bankruptcy Appellate Panel – 2014 -Select Cases and Practice Pointers
April 2015 – San Fernando Valley Bar Association

– AVVO
Holds the highest ranking of 10.0, granted by Avvo to lawyers for their contributions to the legal community.
MY PRACTICE AREAS
Chapter 7 Bankruptcy 
 Get rid of your debt while keeping your home, car, bank account, and other assets.
Chapter 13 Bankruptcy
Stop a foreclosure, keep your possessions, remove second mortgages, reorganize and repay your debts.
Chapter 11 Bankruptcy
Rearrange your finances, repay a portion of your debts, and put yourself back on your financial feet.
Bankruptcy Alternatives
There are options outside of bankruptcy. Learn more about alternatives to bankruptcy.
Estate Planning
Stay in control of future events such as: marriage, divorce, birth, or loss of a loved one.
Business Litigation
Understand the process of legally binding business agreements & leases.
Creditor's Rights
When an individual or corporation files for Chapter 7, 11, or 13 bankruptcy, there are various options a creditor has in protecting its claims or interests.
Small Business Bankruptcy 
Find relief for your struggling business. Figure out if you are personally liable for business debts.
Free Consultations Available
Bankruptcy Attorney Specializing in Chapter 7, 11, 13 Bankruptcies